All Posts
Pushing Forward With Purpose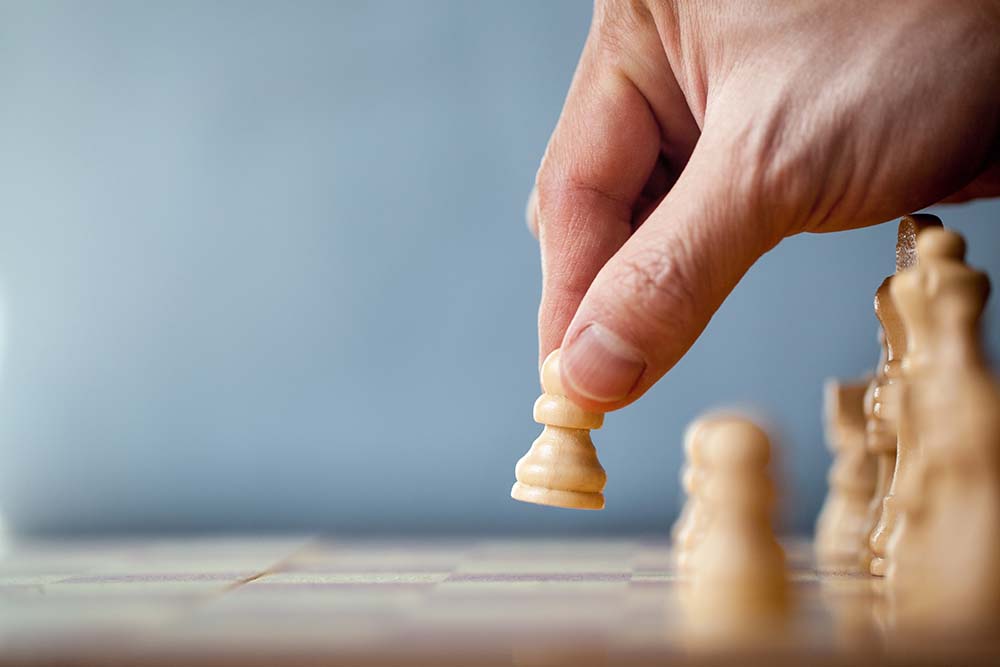 Purpose, in definition, is the reason for which something is done, created, or in existence. In practice, purpose is the element that propels us forward, permeating itself into every factor of our every day: what we live for, why we do something, who we are, and in this case, why we do business the way we do.
At Kalmbach Smith Meadows, our purpose is to push the boundaries of what our clients think a marketing firm to be. We set out to create quality at the hands of an out-of-the-box creative strategy, as well as to be everything our clients need us to be.
Here's the kicker: we're not in the business of posting dollar signs and moving on to the next project. (Okay, honestly, who does not love a pretty bottom line; but really, it's not our purpose). Our purpose is to uphold a gold-standard of loyalty in our partnerships, going above and beyond to provide our clients with every tool they need to be successful in their marketing and moving beyond the typical agency-client relationship: we want to be your partner. You have heard our purpose. Now, do you know yours? Whether you do or don't, do you know the power of your purpose?
Purpose-driven brands are motivated by and operate based on a foundational mission. The purpose is evident in every variation of output, whether it be enacted values, branding, or decision-making processes. A recent survey, the Cone/Porter Novelli Purpose study, revealed that 66% of consumers would switch from a product they usually buy to a newer product offered by a purpose-driven company. It is worth mentioning that the percentages rises to 91% when Millennials are included.
Read that again. From sixty-six to ninety-one percent. That is the power of purpose-driven branding.
If that statistic is not enough, allow us to share the elements that provide a steep advantage to prioritizing purpose in your business and operating on its foundation.
Market Competitiveness
One of the first questions that you should ask yourself as a business owner or as a team:
"Do we know how our purpose resonates with the consumers in our market?"
In answering that question, you may discover a multitude of things including clarity of your consumers' wants and needs, maybe the need for a realignment, and whether or not there are other businesses in your market setting out to fulfill the same purpose. If there is another company in your market, large or small, with a purpose that closely aligns with yours, think about how to develop your niche. Niches lead to riches, right? For example, let us say that you are a law firm practitioner, along with several other groups in town, and you're searching for a way to differentiate yourself from the competition. First things first, you would focus on distinct industries; whether commercial real estate, criminal, intellectual property, etc. Then, you would move your focus to a certain revenue volume. Is your target customer an individual with a high net worth or a company with upward of $20 million in revenues? Once you have determined what industry you wish to serve, as well as who your target market is, focus on the genre of services you currently offer or wish to offer like commercial real estate litigation, criminal law, property laws, workers compensation law, etc. The magic happens when you combine all three considerations: industry, target market, and services.  How you blend these elements together determines how you serve. Niche (or should we say riche) found!
Advocacy
We all have a product or service that we'd gladly tell our friends and family about, even without prompting. Brands led by purpose, in nature, are much more likely to create more intricate, long-standing relationships with consumers. As participants in a small business, we know as well as anyone that without buy-in from consumers, we wouldn't get very far. Reaching that level of involvement on behalf of your clients or consumers starts where the barriers break down and relationships are built. Consumers that feel like they are a part of your brand, your story, and your success will quickly turn into significant champions of your company, advocating for additional buy-in from others as to who you are as a company and what and how you do it.
To create an environment for advocacy within your business, start by getting to know those that you serve: what their interests are, where their values lie, and in small business, learn something as simple as their name. Additionally, maintain a level of transparency with your consumers. Let them in by allowing them to celebrate in your successes and every day efforts; introduce those who make your company what it is, share what resonates with you, and why you do what you do, the way you do it.
Continuity
Continuity, by definition, is the unbroken and consistent existence or operation of something over a period of time. In terms of your branding and how your company is presented, continuity is the very element that allows your clients and consumers to recognize your purpose, and above all, to recognize you. It is crucial that the delivery of your company's products, services, or message – on any platform and in any sense – remains uniform in terms of your brand's styling: color schemes, imagery, typeface, and the like. It is not uncommon to see small businesses and start-ups not prioritizing the protection of their brand equity and in turn, breaking down their message to consumers. It comes in the form of consistently evolving logos, changes in color scheme, and inconsistency resulting from collateral recreation with multiple external vendors. Think about this: Coca-Cola, Nike, and Macy's are all brands that are instantly recognizable. Why? They developed a brand that worked and stuck with it. They used the same logos, the same color schemes, and the same typeface in every output. The result? Instant recognition and a brand that resides in the minds of consumers: the ultimate goal!
Pro Tip! Working with a marketing firm affords your business with a library of your logo in all of the applicable formats, all identifiable by font, color and usage. No need to reach out to vendors or designers to begin the waiting period for your logo in the format that you need. A good marketing firm will also archive your files for quick reference to any vendor need.
Profitability
Moving hand-in-hand with your market competitiveness, what is your potential for growth and where do those opportunities lie? First, to clear the air, we must clarify that purpose and profit are not incongruous. Studies have simply shown that companies that operate and communicate coming from a place of intense purpose usually show higher levels of success, as the company and its offerings mean more to the consumer. That said, your purpose as a company does not, in nature, create a satisfying bottom line. Instead, your profitability resides in the communication and authenticity of that purpose as it resonates with consumers. Be real, authentic, and transparent with your consumers and integrate your purpose into every output opportunity. That is where the magic happens.
Speaking of the bottom line…
Find your purpose, believe in it, and integrate it in a way that it cannot be ignored. Shout it from the rooftops, meld it into your day-to-day operation, and create an environment that paves the way for creating advocates out of your consumers. What comes next? Let's just say, a whole world of good.