All Posts
2021: 10 Things I Wish Somebody Had Told Me About Doing Business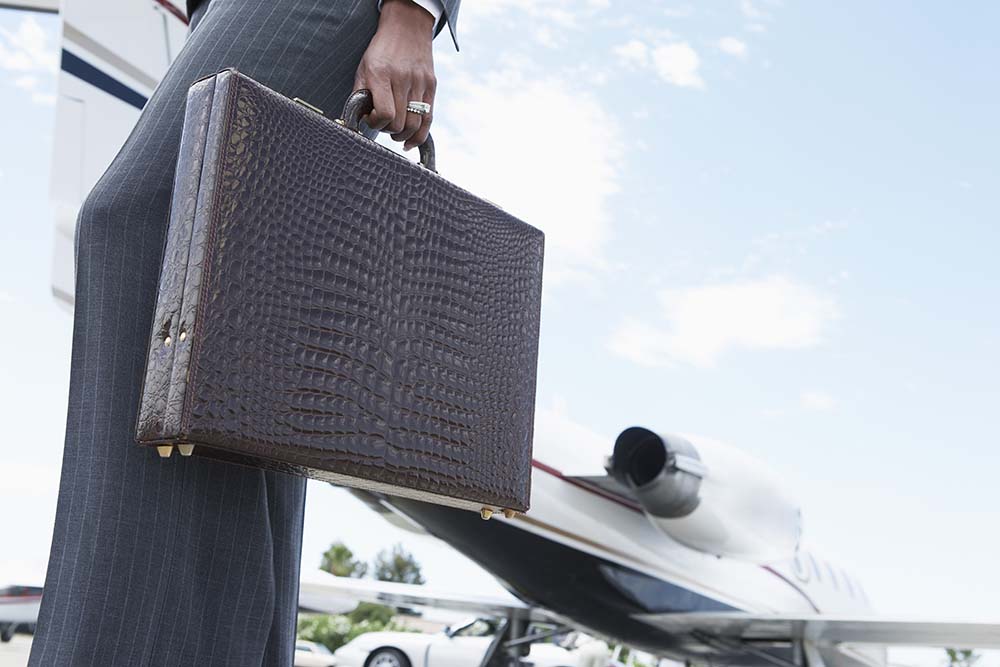 I know what you're thinking…can this Top 10 list really give me insight that will make a difference in my business?  Well, I don't know that it will make a difference, but it will definitely help make a way!  You may be in the middle of major decisions or they are on the horizon, or maybe you're reading this just because you remember what it was like and want to compare notes.  Business is much like life in that the best laid plans will always change, and it is all about how you handle the change.  It is exciting, yet terrifying and consuming all at the same time.  This is a list of things I have learned that I wish someone had told me before I had to figure it out on my own.
1. You are not a fixed item; you are always growing.
Business reflects fixed and current assets and liabilities, right?  You must remember that you, as the owner/operator of your business, should be neither a fixed asset nor a liability.  Your business is a moving target that requires the parts to move.  If you become stationary and "fixed" in your ways, the business environment will change around you and you will get left behind.  You are the leader and the operations flow from you.  There should be a constant effort to evaluate your strengths and weaknesses, continue your education, find ways to improve relations, and elevate your performance.  This frame of mind will not only help you, but others are watching, and they will follow suit.
2. You do not find purpose; you create purpose.
For a long time, I was mistaken that my business fulfilled a set purpose for others.  I quickly learned that my purpose was created by each individual need and goal.  Service-oriented businesses do not have the luxury of a tangible staple item that just is what it is.  Rather, service-oriented businesses often match their service to fit a specific need and there is never one size fits all.
3. Be selective of who you take advice from.
Everyone has an opinion on everything.  Be selective of how you decipher noise from solid fact.  Remember the source, their perspective, and the influence of extraneous variables like environment, disposition, history, successes, and failures.  You will want outside influence but surround yourself with people who are knowledgeable and not just opinionated.
4. Business is always now, not tomorrow or next year.
It is exceptionally easy to procrastinate in business, even more than in life.  There is thick red tape and several excuses for not taking care of business or especially for not taking risks.  Do not put off today!  Make a running list of "To Do's" and "Opportunities". Vet each thoroughly and include actionable tasks that lead to fulfillment.  It is a guarantee if you are not moving, that your competitors will be.
5. Focus on experiences.
Businesses offer products and services, but what differentiates you from others is the experience.  So many business owners miss this part and become too narrowly focused on the "it" instead of the "what" and "how".  Unless you have invented something that does not yet exist, you and your business are offering the same product or service as your competitors.  Your customers will remember you by how they were treated, how it made them feel, or how it impacted their lives. Make their experience memorable and wash, rinse, repeat.
6. Knowing your passion is only good if following it makes you passionate.
If you know your passion, following it can be insightful and rewarding.  However, do not get so caught up in following your passion that you are not opened to following your curiosity.  It is curiosity that pokes ingenuity and growth.  It is always your clue to what is next, so make sure there is room for to move or even change direction.
7. Be specific with your goals and do not get confused.
Setting goals is difficult unless you know what type of goals you are setting.  A means goal is simply to support to an outcome, guiding you on how to get there.  An end goal is exactly what you want an outcome to be.  So, remember, goals, in general, seem like an intangible until you make them achievable goals with specified action items (means) to lead you to the outcome (end).
8. Doing business without knowing your "why" is a setup for failure.
I cannot tell you how many times I have met with business owners/managers that when asked their "why" could not effectively communicate their story or vision.  Your "why" is critical to brand development and brand equity, your business culture, and your customer engagement.  Know it, write it down, practice telling it and then deliver it the same way every time, but always remember things will change.  Do not be so rigid on your "why" to the point you do not allow it to evolve.  There is one guarantee in business; things will change!
9. The key to success is sometimes more about connections and planning than monetary reward.
In life and in business, knowing the right people and connecting is a powerful means to an end.  People do business with people, not businesses; so, if you treat your customers, vendors, and employees well, you will be rewarded greater than any dollar value.
10. If you say you tried, you failed. Winners succeed!
I may get some push back on this one!  You will hear people say you should always try even if you fail.  I completely agree with this statement, but I caution you that you will fail – again and again. It is all about how you use failure to learn how to succeed.  Listen to the mistakes.  If you continue to repeat the mistake, it is a deliberate decision.  Decide to win!